Youth Climate Action Summit
Thank you to all who participated in the first YCAS in our Inland Region. 

 Thank you to Dawn Lyen Gardner for the beautiful and hopeful words she sent us as support for our event.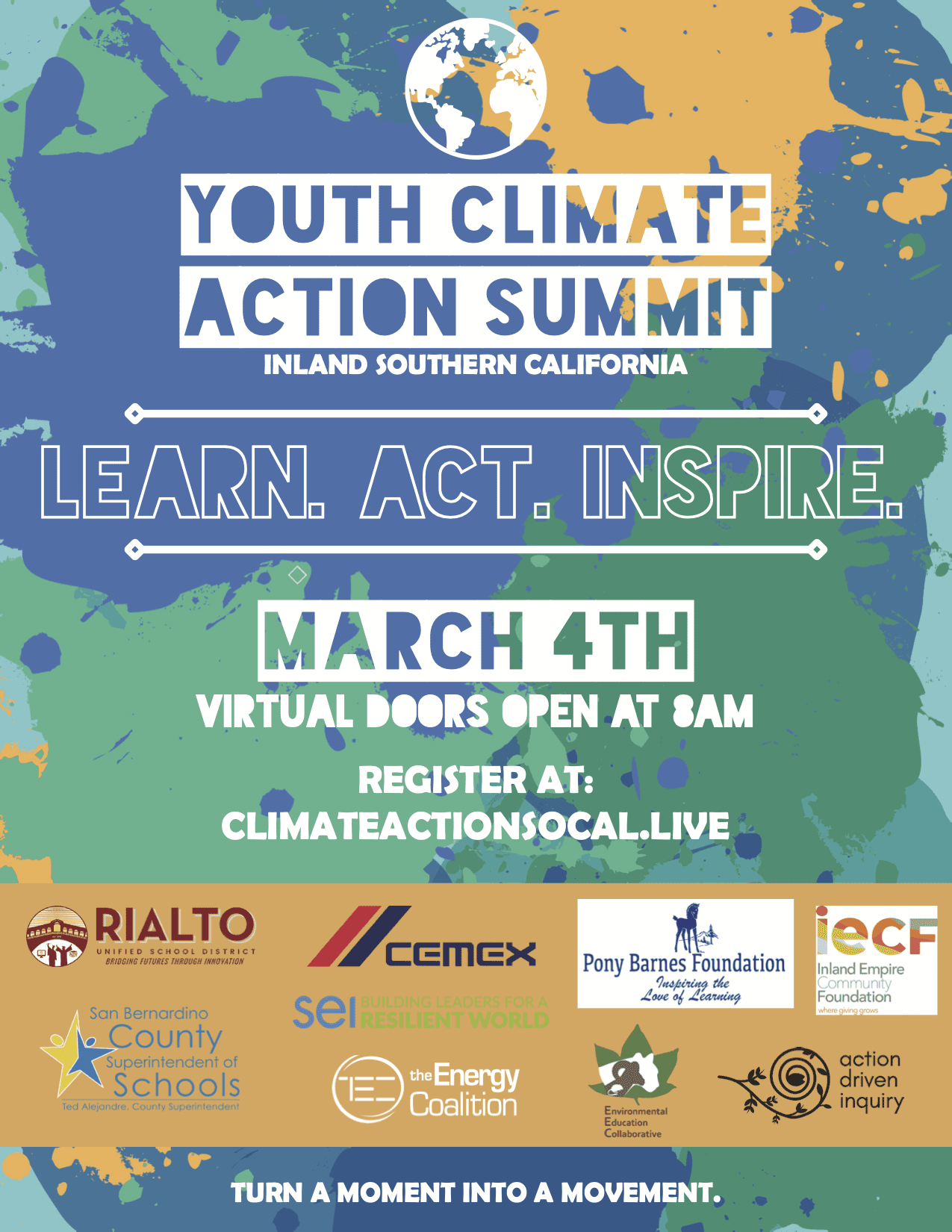 Event Mission: Building local capacity for grassroots organizing work using art and science to disrupt the status quo and stand in community solidarity by creating space for imagination and innovation.

Event Date: Live on March 4, 2021 (available asynchronous until March 31, 2021)
We are pleased to be planning partners along with Rialto Unified School District in our region's first ever Youth Climate Action Summit. Although we hope for this to turn into an in person event and celebration in the future, this year we will gather in a virtual conference space. It will be a space for youth to gather and share ways they already take climate action or ways they would like to in the future.