Thank you for attending the 2023 EEC Virtual Symposium! Videos and workshop downloads are available in this public folder.
Schedule
Activity
9 AM
Welcome and Introductions
Land Acknowledgement
Raffle #1
9:15 AM
Ice Breaker: We Are Water
9:30 AM
Keynote Speaker and Youth Panel
10:35 AM
Raffle #2 and Body Break
10:50 AM
Self-Choice Workshops
11:35 AM
EEC Annual Updates and Ongoing Projects
Evaluation
Final Raffle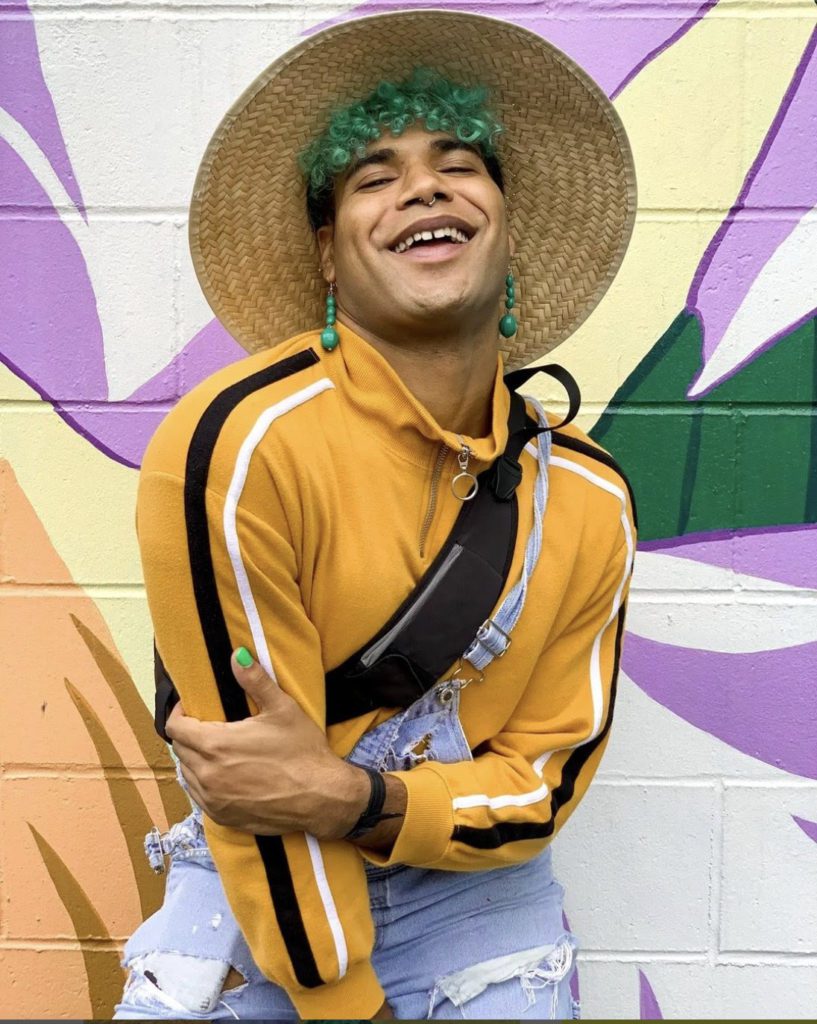 Keynote Speaker Jaylen Bastos
Jaylen is researching urban predator behaviour to better understand human-wildlife interactions within the city of Vancouver. As someone who is non-binary, queer, Black and latinx, Jaylen strives to bring the intersections of their identity into their advocacy, education, and research. They currently reside within the city of Vancouver, a city built on the unceded territories of the Musqueam, Squamish, and Tsleil-Waututh first nations. It is in Vancouver that Jaylen completed the first and largest urban cat count for using wildlife cameras. Presently, Jaylen is focusing on raccoon behaviour, with specific interest in the emergence of queer behaviours across Vancouver's different land-use areas. You can connect with Jaylen through social media @jaunting.jay on all platforms or through their website at zoboomafoolish.com
Self-Choice Workshop Sessions
Q&A with Jaylen Bastos: Please remain the main session if you would like to attend the Q&A.
We Are Winds (of change): how can art be structured into an environmental lesson?
Presenter: Kim Cobb (She/Her) @lovelybugart
thelovelybug.com
Using environmental justice as an example for a lesson, we will discuss how art can be integrated into the classroom (with as little anxiety as possible) using collage as the example. We will focus on how to help students break down a large issue to find ways to visually represent the issue and a solution in a cohesive and creative composition. We will attempt to go beyond the 'coloring assignment' model and provide real world examples for where a project like this would be used in the professional setting. We will also discuss how to find ways to help generate discussion for inclusion and entry to provide opportunities for all students to participate.
We Are Food: School Food Waste and Recovery
Presenters: Debbie Schnur (She/Her), Environmental Education Coordinator, UC Cooperative Extension San Bernardino County
Ksenia Glenn, Director, Nutrition Services, Upland Unified School District
Cassidy Boardman, Farm to School Program Manager, Nutrition Services, Upland Unified School District
Denise Truong, Randall Lewis Fellow and Masters Student, Cal Poly Pomona
https://cesanbernardino.ucanr.edu, https://mgsb.ucanr.edu
In this session, we will demonstrate how conducting cafeteria waste audits can serve as an effective starting point for reducing food waste in schools. We will also highlight the importance of diverting food waste from landfills to protect the environment. Using examples from a local school district, we will present strategies for conducting different types of waste audits, collecting and analyzing the data, and taking action based on the results.
Creating Diversity Through Seed Saving
Presenter: Margaret O'Neill (She/Her) from UCCE San Bernardino County Master Gardeners
Social Media (Facebook, Twitter, Instagram): @MGPSanBern https://mgsb.ucanr.edu/ http://cesanbernardino.ucanr.edu/
Seed saving is an age-old connection that people have to the land. It's a skill that has been practiced for generations and is knowledge that is getting lost in today's society. Learn how to facilitate seed saving in your garden or educational space to create sustainability and self-sufficiency. While your group of seed savers will be focused on the task of seed saving and all that goes into it, they will also be building a connection to each other that cuts across all differences and creates a stronger community, showing them that they really ARE a part of nature.
Nature and You: Inspiring Students to Act Environmentally
Presenters: Jasmine Pineda and Siria Salas from The Energy Coalition
https://energycoalition.org/
Participants will explore, discover, and design as they step into their students' shoes and learn about ways that they can help the environment. Educators will discuss specific actions to improve their lives and how to make a positive impact on the environment. Through digital poster making, educators will think as their students would to find ways that they can help the environment.
Thank you to our event sponsors!